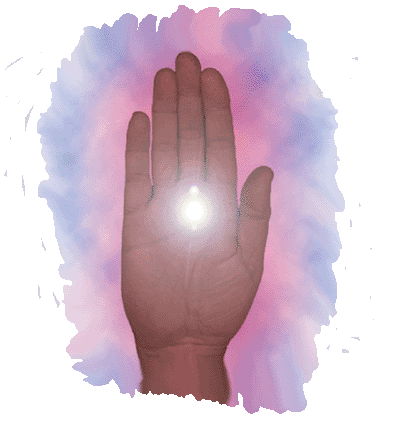 1. We treated a young mother suffering from an Osteo-Arthritic degenerative disorder of the pelvis, with quite a negative prognosis. She has now dispensed with her crutches and returned to work. And, she has recently given birth to her second child, a feat she was informed by the surgeons was never going to be possible.
2. We treated a middle aged woman with advanced MS. She states that the loss of eyesight has reversed, and that she can now walk unaided across a room, previously impossible for her. She has now returned to Public work as a Medium after an enforced break of some 13 years.
3. We treated a young woman who had fractured her ankle and had major surgery to insert a metal plate and five screws into the bone. Any and every movement caused pain. In her first Aura-Chi healing session, the pain disappeared instantly.
4.

We treated a pregnant woman who's labour was booked to be chemically induced.


Her labour began on the spot in her Healing session – no chemicals, and much less pain during the birth!!.
This is only a few of the studies we could quote, as we have stated elsewhere, the Healing can be miraculous,
but one person's Healing will be theirs, and yours will be yours.

We actively discourage giving anyone the impression that a miraculous Healing is GUARANTEED every time.
Help is always achieved at some level, and occasionally that Healing is some-what dramatic at a physical level.
But a subtle change is often just as important.
It is safe to say that each person gets what they specifically need, no more, no less.