Home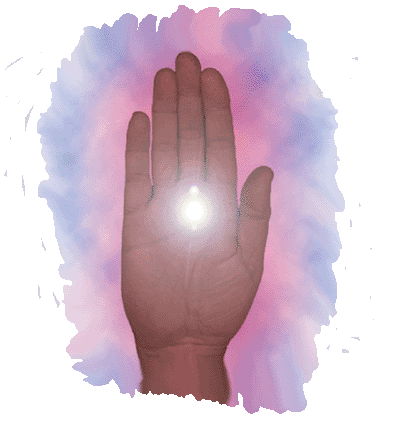 AURA-CHI HEALING
What is "Healing"?
What is Aura-Chi?
Where has it come from?
Case Studies
Comments/Feedback
Thanks to...
TRAINING


Aura-Chi Healing Classes
Indian Head Massage Classes
Holistic Foot & Hand (Reflexology) Classes
Relaxation & Marma Massage Classes
Development Classes
OTHER
Private Sessions
Who We Are & Contact Us
Useful Links
Music CD's
Poetry.
"Closing Off
"
the Aura - have a read!!


Aura-Chi training involves a completely unique process of "Connecting" to an amazing energy flow, (unlike any offered in any other Energetic Healing Process or Attunement), and then learning a very precise set of energy manipulations so as to fully understand what to do with this energy once it is flowing. In fact, Aura-Chi uses four different types of energy in a healing session (there's that number four again!).
The training opens a channel of energy transmission through the student's hands that was not there previously. The Aura-Chi teacher connects the student in a hands-on process that is a one-off experience. People that have had Reiki attunements to any level, or are practicing Spiritual or Energetic healers, consistently report that they perceive this energy as superior to what they have been experiencing previously. (have a look at the "Feedback" page on this site). They consistently use words such as "purer", "higher", "stronger", "more powerful" etc.. We certainly believe this to be the case, but it is gratifying to consistently get this response - unsolicited - from people that undergo this "Connection" process. Even very experienced healers with the highest possible qualifications and credentials consistently make these sort of observations.
And for the novice healer, the experience can be simply mind-blowing!!

Oh and by the way, if you complete the training and you disagree with our description of what you should expect to gain from the class, then you receive a full refund. No arguments. This is not about taking your money, this is about the Healing. This is a standing guarantee that we offer on this course. Happily we can report that no-one has taken us up on this offer to date. We have never had a student "fail".

ALSO PLEASE NOTE…
IT IS VITAL TO UNDERSTAND THAT ANY PRACTICING HEALER / HEALTH PRACTITIONER DOES NOT HAVE TO FORGO WHAT THEY CURRENTLY DO TO TAKE UP AURA-CHI.
AURA-CHI AUGMENTS EXISTING PRACTICES, INTEGRATES WITH THEM SEAMLESSLY, ENHANCES AND EXPANDS THEM, WITHOUT NECESSARILY REPLACING THEM.

Aura-Chi training is offered in two stages.......
Stage One is a Certificate of Attainment in the Essential Aura-Chi Healing Skills. All training is held in small groups. It is held over two days and costs $330 (concessions available, just let us know).

It teaches all the essential skills and allows the new exponent to go off and practice on family, friends and themselves
and to fine tune their understanding of the healing skills they have been shown.


PLEASE NOTE. There are self help skills in this class that will improve your health and happiness in ways you would never expect – even if you never intend to offer healing to others.
If appropriate, the student then does the Practitioner Assessment (after completing the appropriate number of healing sessions) , at a cost of $75.00, so as to gain an Aura-Chi Healing Practitioner Certificate.
This entitles one to gain Practitioner status that is industry Accredited, and to be insurable as such.
In these times (sadly), such insurance can be regarded as a necessity.

Course Dates
AURA-CHI HEALING COURSE ($450.00)

dates for later 2017 posted shortly

Dates for later in the year will be posted in due course.




Some of the above are
PROPOSED
course dates – please let us know if you are interested in a
particular course but the proposed date as listed does not suit, as all dates are flexible.
Other days (including weekdays) are available subject to demand – please advise if you are interested in a week day course.
The only way we can accommodate as many busy people as we do, is by being flexible, so don't be afraid to ask for alternate dates.
For more information feel free to email us... info@aura-chi.com.au