Here we run various Educational Programs and we also run a Natural Healing Practice.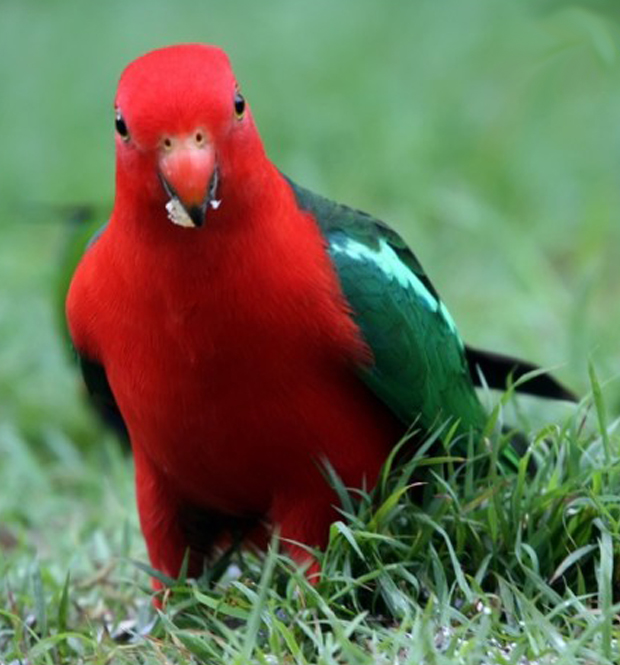 We are situated in Menzies Creek (Puffing Billy country) in the beautiful Dandenong Ranges, just past Belgrave and our lovely new training rooms are a most relaxing and comfortable environment - the best teaching environment we've ever had to offer! Set on half an acre, our rooms enjoy glimpses of Cardinia Dam, and a wonderful natural and extensive "bush garden" which, along with the prolific birdlife, invite you to come and wander during your breaks.

Situated just a few kilometers past Belgrave, we are literally just at the end of Wellington Road (with easy access via either the Monash or Eastern Freeways.) For those inter-staters and country students, the Dandenongs are a haven for the weekender, with many bed and breakfasts available. (Also, talk to us about the accommodation we are able to provide for a small fee).




THE ACCREDITED COURSES WE OFFER ARE......
AURA-CHI SPIRITUAL HEALING
Our primary role is the training we offer in Aura-Chi Healing - a new and original style of healing from which our school derives it's name. It is a remarkably practical and precise Healing system that makes one assumption, that we can connect with higher energies to enable the body's own healing abilities to be set in motion (and in some cases, allow the higher energies to set in motion a healing that the body's own potential would not normally be expected to achieve). If you have ever considered learning Reiki or Spiritual Healing (or any other form of "channeled" or energetic healing), then chances are, Aura-Chi may well be exactly what you are seeking. In fact, it will more than likely far exceed your current expectations.
More Info.
*NEW CLASS*
AURA-CHI Life Skills Class
We are also very excited to offer a new short course which focuses entirely on Aura-Chi Chakra Aligning, Auras, Smudging, Protection, etc This course has come about from an overwhelming interest instigated by our website regarding this important area of Aura-Chi. We recognize the need to offer hands-on experience in learning these easy sequences, in a safe and friendly environment. This one day course is appropriate not only for students new to Chakras, Auras etc, but also for our established students who wish to refresh their learning, and share their experiences.
More Info
AYURVEDIC INDIAN HEAD MASSAGE
One of the most sought after classes we run is our Ayurvedic Indian Head Massage classes. Why call it "Ayurvedic", given that Indian Head Massage is regarded as an Ayurvedic practice anyway? We use this term to underline the fact that we don't just teach a massage technique. We incorporate Essentials Oils, (Western and Indian), Marma Points (the Indian equivalent of acupressure points) and additional Holistic healing practices such as Hands-On Healing, Chakra Healing, Chakra Alignment, Aura cleansing and Aura Closing (and more). We also teach meditative and cleansing techniques which add a calmnative and conducive mood to the massage environment. We regard our teaching of Indian Head Massage as more complete and Holistic in it's overall approach, therefore more true to it's Ayurvedic origins. If you would like to learn Indian Head Massage click here for
More Info.
AYURVEDIC
RELAXATION
MASSAGE

A full body relaxation massage. Learn how to perform a full body massage sequence using many new techniques (and revising some you may already be familiar with). Deals with elementary anatomy, energy blockages, the release of toxins, the Aura, Chakras and Fundamental Healing techniques.
More Info
.
AYURVEDIC MARMA MASSAGE
A Marma point is the traditional Indian equivalent of an acupressure or acupuncture point. They are specific energetic points distributed throughout the body that relate to functions of organs and the metabolism in general, that can be helped and stimulated by massage. Marma points are more accessible and easier to master because they are a much larger in area than an acupuncture point, therefore require much less skill and training to accurately locate, and successfully treat. Many that have experienced it, regard Marma Massage as THE most relaxing and "heavenly" of all Massage Styles.
More Info.

HOLISTIC FOOT AND HAND (REFLEX) MASSAGE

Again, why call it "Holistic"? Similar to the Indian Head massage, we don't just teach a nice foot and hand rub. Our course incorporates Reflexology, Marma points, Essential Oils, Aura-Chi Healing Techniques and much, much more.
More Info.
MEDIUMSHIP DEVELOPMENT CLASSES
This is not a short course. Anyone that claims to be able to teach you to be a competent Clairvoyant, Medium or "Channel" in a short course is (in our humble opinion), being quite misleading. Roger Campbell (the co-founder of this School) studied under some of Australia's best Mediums for over ten years. The Development Classes he runs are based in the traditional style, but have a number of enhancements in areas of teaching and healing that are producing mediums of a professional and reputable standard.
More Info.
IN OUR HEALING PRACTICE WE OFFER......

Deirdre Campbell. . . . .
Ayurvedic Indian Head Massage
Holistic Foot and Hand Massage
Full Body Massage
Healing Massage
Aura-Chi Spiritual Healing
(all massage sessions include Aromatherapeutic Oils and Healing)
Roger Campbell. . . . .
Clairvoyant Readings
Aura-Chi Spiritual Healing
(both types of sessions are quite often a combination of the two, your choice of course :)
More Info on Private Sessions
No matter what sort of "problem" you may have, you may be surprised what we may be able to offer in the way of help.
If nothing else, have a read about
"Closing Off"
the Aura, it may help you more than you might ever imagine possible.
The blue highlighted links above will take you to the various relevant pages. If you have a question that isn't answered somewhere
on this site, please by all means feel free to contact us at . . . . info@aura-chi.com.au (you'll have to copy and paste that address).
Note that all potential students with or without prior health / healing qualifications are most welcome in our courses, subject to our General Assessment of
Suitability
(where appropriate).

We are dedicated Healers offering something we sincerely believe to be better to the world.
Aura-Chi has been given from Spirit and is embraced by Spirit, and we're blessed to be asked to teach what we have been shown.
Try it out, see if what we say is true, and if so, embrace it as we have.

There are no secrets in what we do, you are invited to "try before you buy" if you are considering any of our training courses.
It is a very good idea to come along for a treatment session first, before signing up for the training, just so that you are aware of what we are all about.

"to help, is to be helped